Q&A with this month's #PlattProfile, Sam Giordano
Giordano speaks about his goal to become a filmmaker after college. 
(This interview has been edited for clarity and length.)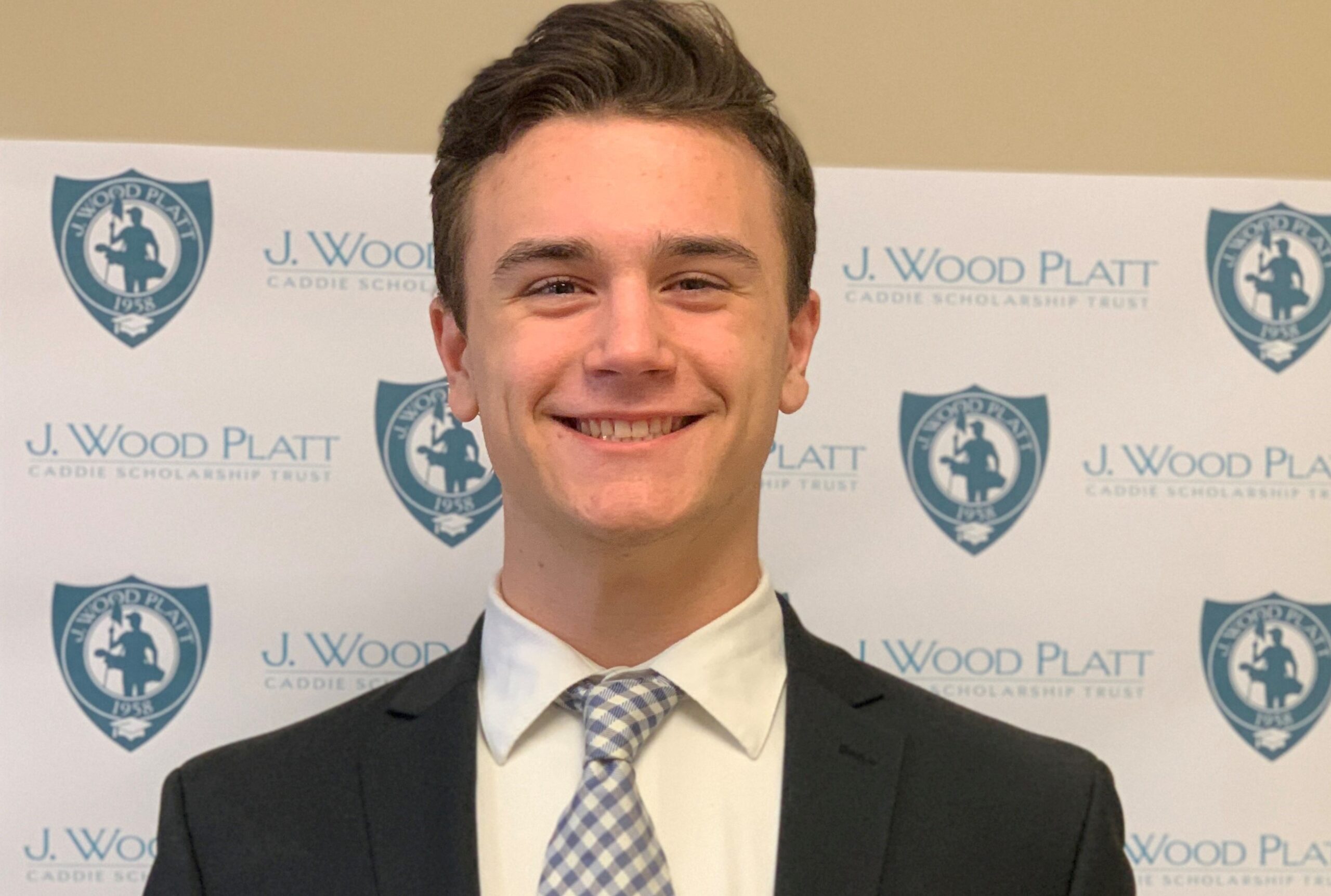 Q: How old are you?
A: I am 20.
Q: What school are you currently attending?
A: I go to Temple University.
Q: When do you graduate?
A:  I graduate in 2024.
Q: What is your major?
A: Film is my major.
Q: How did you decide on that major and minor?
A: I've always been interested in making that sort of content and I didn't realize until recently it is what I wanted to do. I made that change pretty late last semester.
Q: Do you participate in activities in school? Clubs?
A: Yes, I am in a club called Wandering Studios, the badminton team, and the club golf team.
Q: Do you have any hobbies?
A: I like to play guitar, and I like to make some of my own content when I can, aside from school assignments, and golf.
Q: What golf club do you caddie for?
A: Cedarbrook Country Club.
Q: How long have you been caddying?
A: I am coming up on my eighth year.
Q: How did you start caddying?
A: I met a mutual friend from a different school who told me about and I had just started getting into golf. I just decided to try it. I called the club one day, I asked about it, then I came out did the training, and the rest is history and I stuck with it.
Q: What is your favorite thing about caddying?
A: The peacefulness of just being out there and standing alongside the fairway and being in a quiet outdoor space which is hard to come by.
Q: How did you hear about J. Wood Platt?
A: I heard about J. Wood Platt through my caddie master. He told me about it. He told me it is definitely something I should apply for. He had been putting it into my head for years until I got to college.
Q: What are your long-term goals? Think 5 to 10 years
A:  My long-term goal is to be a filmmaker! I love to write screenplays, direct and do camera work. I really want to bring my ideas to life hopefully in a place like New York or Atlanta where this lifestyle is very popular and where the film business is booming. With my success I hope to give back to Platt as much as I can.
Q: What is something that happened to you while caddying that you will never forget?
A: One time while caddying I was on the 10th hole and walking down the left side of the fairway, I was probably around 15. The players were getting food/using the restroom at the halfway house. I was walking and not looking at the tee box but I guess the players were hitting. All of a sudden I hear someone scream my name and so I flinch and duck down a little bit. The ball skidded off of my head and went out of bounds, I just acted like nothing happened because I was embarrassed I wasn't paying attention. I try to keep on my toes a little more these days.
Q: What advice would you give your younger self as a caddie or a new caddie just starting?
A: "You work hard, keep going." Hearing those kinds of words from anyone really helps a young kid doing hard work means a lot more than they know.
Q: How has J. Wood Platt changed your life?
A: J. Wood Platt has given me something to be proud of beyond the work I do. I think caddying has a stigma to it that gives people the wrong idea of how intricate the workday can be and many might think things can't be that complicated. Platt has opened me up to a new community of wonderful young caddies who work hard and wonderful donors who are willing to help us go far in life. I hope as a film major I can open up the conversational floor to those of us who study the arts.
J. Wood Platt Caddie Scholarship Trust
The J. Wood Platt Caddie Scholarship Trust was created in 1958 and is the charitable arm of GAP (Golf Association of Philadelphia). The J. Wood Platt Caddie Scholarship Trust's mission is to financially aid and empower qualified caddies and those working in golf operations in the pursuit of higher education. Along with aiding caddies financially, J. Wood Platt's EMPOWER program strengthens scholarship investment dollars by providing caddies with exceptional benefits and leadership training through access to the wide network of J. Wood Platt donors and alumni. To date, more than 3,700 young men and women have received $25 million in aid from the Trust.