2021-2022 Impact Report Letter from our Chairwomen,
Tina Gregor
Who was your mentor? I have great confidence that you will have an answer to this question within seconds. In fact, most of us can easily cite several people who influenced our lives; People who made a positive impact, helped us navigate difficult times and provided an inspirational example. When we ask our Scholars this question (and we do ask), they often answer YOU. In addition to other instrumental people in their lives, such as parents, coaches, teachers, and employers, the sincere interest that YOU have in their lives is making an important and positive impact.
The J. Wood Platt Caddie Scholarship's EMPOWER Program is making great strides in formalizing these critical opportunities and connecting our scholars with wonderful mentors within our generous community. In June, we announced the soft launch of the new Mentoring platform and have 90 mentors and 35 Scholars registered to date. With the formal program launch in the fall as our Scholars return to school (and for many, their emails) we anticipate rapid growth as we work to connect YOU with our 139 current Scholars.
Historically, most youth caddies learned about caddying from a former caddie, often a grandparent or parent. They would refer to caddying as the "best job they ever had" and drive the potential looper to where they caddied growing up or a nearby club. Although the Trust has played a role in introducing caddying to young adults, this past year we set new and specific objectives and made measurable progress. By strengthening our relationship with youth organizations, such as the 1st Tee of Philadelphia and Snider Hockey, it has become much easier to introduce hardworking and bright young adults to caddying. Today, many of our clubs have new caddies who are extremely grateful for the opportunity. When I asked George, a new caddie at Huntingdon Valley from Snider Hockey, about his experience he said, "Caddying is awesome. I am outside, meeting really nice people and making money. It doesn't get any better than this." I also spoke with two young men, Jayden and Sean from the First Tee. They echoed similar sentiments! They also shared they are witnessing the 9 Core Values come to life when caddying. The Trust will continue to build connections with youth organizations and to play a pivotal role in keeping the oldest tradition in golf alive.
We started 2021 with great insight and lessons learned from a challenging 2020. We witnessed the world around us turned upside down, and many of our daily rituals be modified or sidelined. The traditions and art of caddying were certainly threatened. Many clubs had to put their caddie programs on hold and ask caddies to be patient as creative and safe ways were explored to bring them back to the course. We would like to thank all the GAP Member Clubs that remained committed to caddying and found a path back to our fairways for our loopers.
As always, none of this is possible without you. By mentoring, taking our caddies, and generously supporting the Trust, you are helping us fulfill our mission to help hardworking young men and women with financial need afford a college education.
With the support of our Club Ambassadors, GAP Executive Committee, J. Wood Platt Board of Trustees, mentors, donors, corporate and community partners, as well as the Platt and GAP staff, we can accomplish all of our goals and more.
I sincerely thank you…but more importantly, our Scholars thank you!
Gratefully,
Tina Gregor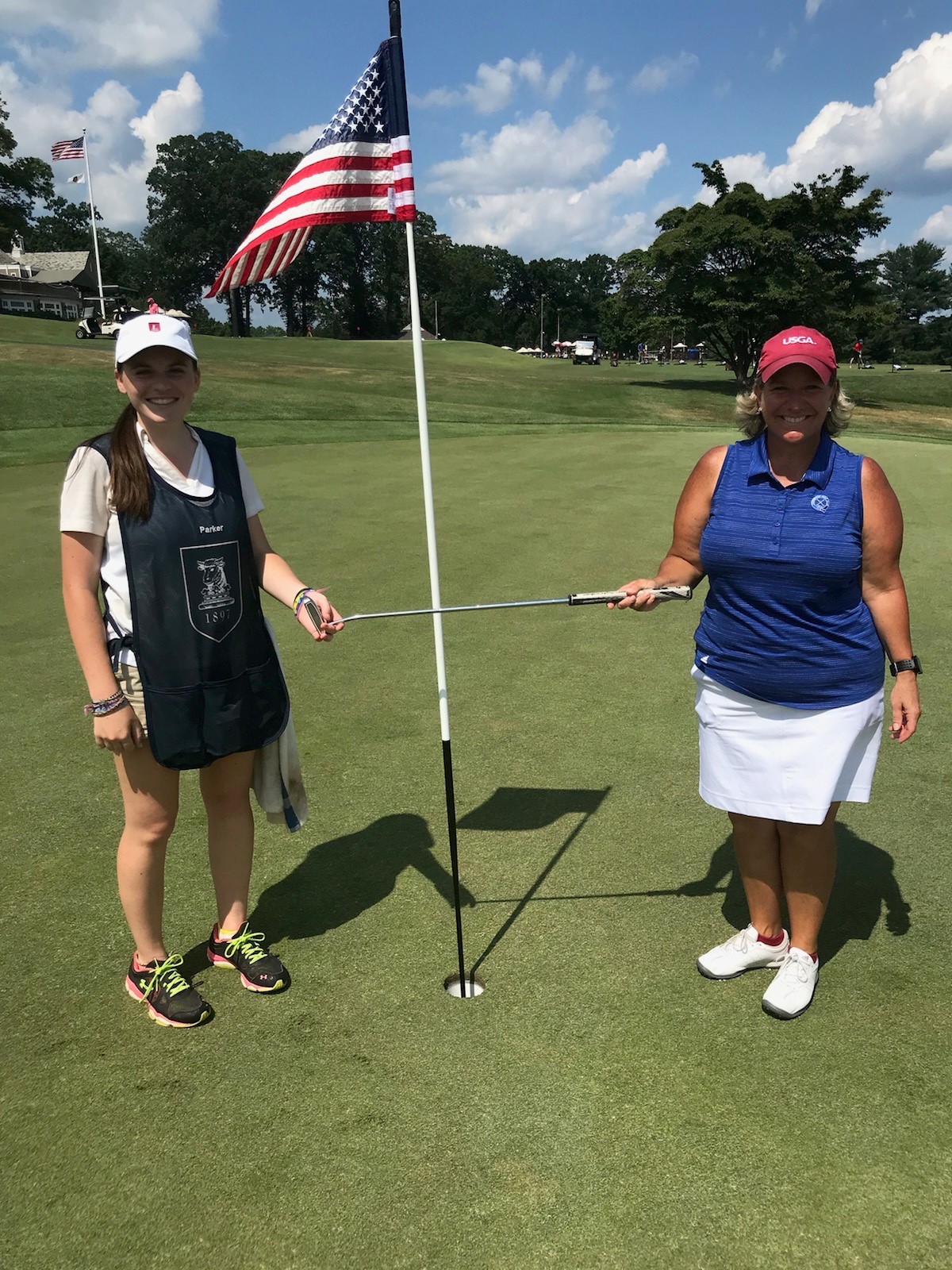 The Board of Trustees
CHAIRWOMAN
Tina Gregor
Huntingdon ValleyCountry Club
VICE CHAIRMAN
Thomas L. Spano
Llanerch Country Club
SECRETARY
Jeffrey R. Mitzak '01
Philadelphia Cricket Club
TREASURER
Mr. Michael J. Ryan
Rolling Green Golf Club 
TRUSTEES
Robert M. Aiken
St. Davids Golf Club
Powell W. Arms
Philadelphia Cricket Club
Todd Baron
Pine Valley Golf Club
Timothy T. Corcoran
Whitemarsh Valley Country Club
Andrew Downs
Philadelphia Cricket Club
Nick Francani
Fieldstone Golf Club
Edward T. Ellis '72
Chester Valley Golf Club
Damon Heller
Bent Creek Country Club
David Ix
Merion Golf Club
William W. Jeremiah
Bidermann Golf Club
William E. Lynch
Merion Golf Club
Brad McFadden
Overbrook Golf Club
Shelby Noll
Lancaster Country Club
Erik O. Strid
Philadelphia Country Club
EX-OFFICO REPRESENTATIVES
Oscar Mestre (President, GAP)
Overbrook Golf Club
Jim Smith Jr., PGA of Philadelphia
Philadelphia Cricket Club
Denise Viola (President, WGAP)
Trenton Country Club
Club Directors
JWP Club Directors represent a wide network of volunteers serving at many of the GAP areas Clubs who work to increase awareness about the Trust's mission. The primary goals of this initiative are to maximize communication between the Trust and GAP-member clubs and to better identify potential caddie-scholars.
Click here for a full list of Directors and their Member Clubs