2020-2021 Impact Report Letter from our Chairwomen,
Tina Gregor
The defining words for 2020 are undoubtedly flexibility and resilience! First and foremost, we have you – our amazing donors – to thank for enabling us to be resilient in awarding our educational grants. Your support, especially through Lifetime and Scholarship gifts, is allowing us to maintain our Scholar awards for 2020–21, at a time when we know our Scholars need them most. We are incredibly grateful to you for your unwavering loyalty and for making this possible. Our Club have also been incredibly helpful as leaders with our fundraising efforts while we transition our 2020 calendar.
When it became clear that our Dawn to Dusk Golf Marathon could not be held in a one-day format, many decided to host efforts at their own Clubs. We have been reassured and encouraged by the show of support from so many of you at these "pop-up" events. Adapting in these creative ways helps us maintain our forward momentum, which is especially important during such challenging times. The resilience of our Scholars has also been noteworthy. Employment opportunities and internships have been canceled, coupled with months in early spring when caddying was not an option. Many campuses have yet to define their fall schedule and policies, leaving our students in a state of limbo. Will they return to campus, attend classes or complete experiential coursework are just a few of the looming questions they face. For incoming freshman, this uncertainty must be especially difficult. Yet, we see an innate optimism in our Scholars and an excitement to continue their journeys that in turn motivates us to fulfill our mission. They are determined to not let these obstacles define what they can accomplish. Lastly, I am indebted to our Trustee leadership for thinking creatively about how we can pivot to provide the most support for our Scholars right now. This summer would have marked our inaugural leadership conference as part of our new EMPOWER Program. In lieu of an in-person event, we will now feature a webinar series to kick off late this summer. We are committed to helping those Scholars who have had career opportunities interrupted by accelerating the launch of our mentoring program to 2020–21.
We are confident that the various aspects of The EMPOWER Program will better prepare of Scholars for the future. We are committed to moving ahead to strengthen those initiatives that began in 2019, and we hope that our Impact Report reflects this momentum. While we do not know exactly what the upcoming days will look like, we promise to share the accomplishments of our Scholars. We are very proud of them and all they are doing to reach their potential. Recognizing the continued successes of our Scholars is best when we can celebrate together…even if that is virtually for now!
Gratefully,
Tina Gregor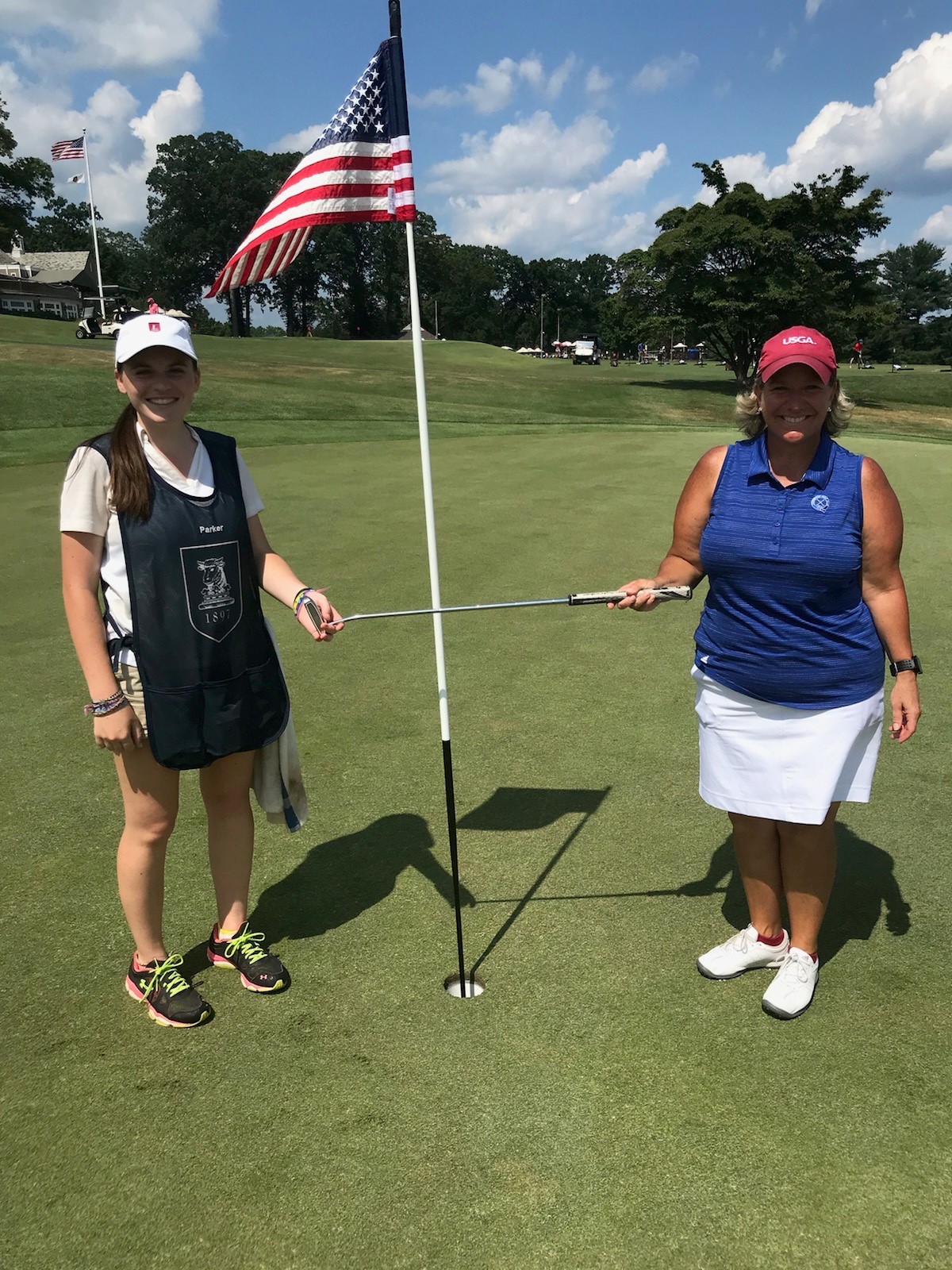 The Board of Trustees
CHAIRWOMAN
Tina Gregor
Huntingdon ValleyCountry Club
VICE CHAIRMAN
Thomas L. Spano
Llanerch Country Club
SECRETARY
Jeffrey R. Mitzak '01
Philadelphia Cricket Club
TREASURER
Michael P. Helmick '64
Lookaway Golf Club
TRUSTEES
Robert M. Aiken St.
Davids Golf Club
Michael J. Ayrer
Merion Golf Club
Todd Baron
Pine Valley Golf Club
Powell Arms
Philadelphia Cricket Club
Gerald E. Darling
Union League Golf Club at Torresdale
Andrew Downs
Philadelphia Cricket Club
Edward T. Ellis '72
Chester Valley Golf Club
Damon Heller
Bent Creek Country Club
David Ix
Merion Golf Club
William W. Jeremiah
Bidermann Golf Club
William E. Lynch
Merion Golf Club
Oscar Mestre (President, GAP)
Overbrook Golf Club
Charles M. Raudenbush (PGA Phila)
Pine Valley Golf Club
Michael J. Ryan '17
Rolling Green Golf Club
Erik O. Strid
Philadelphia Country Club
Denise Viola (President, WGAP)
Trenton Country Club
Club Directors
JWP Club Directors represent a wide network of volunteers serving at many of the GAP areas Clubs who work to increase awareness about the Trust's mission. The primary goals of this initiative are to maximize communication between the Trust and GAP-member clubs and to better identify potential caddie-scholars.
Click here for a full list of Directors and their Member Clubs