Q&A with this month's #PlattProfile, Tyler Muller
Muller speaks about the business he started. 
(This interview has been edited for clarity and length.)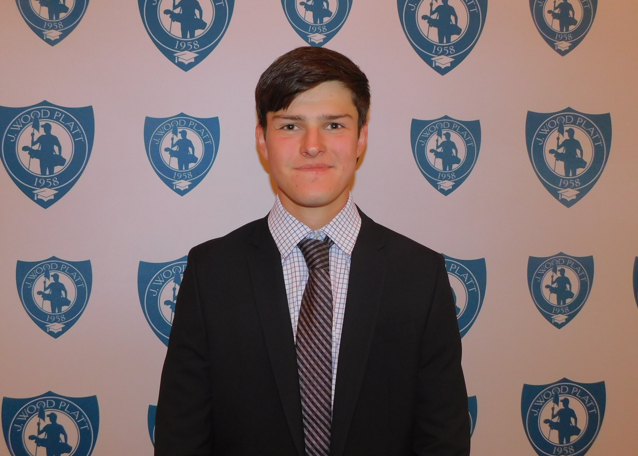 Q: How old are you?
A: I am 19.
Q: What school are you currently attending?
A: University of Dayton in Ohio.
Q: When do you graduate?
A:  I graduate in 2026. I am a freshman now.
Q: What is your major?
A: Electrical engineering.
Q: How did you decide on that major and minor?
A: I knew I always wanted to go into engineering. I really didn't know which engineering field I wanted to pursue but when I got here they had a discovering engineering program. Over the first semester, I took the course and they talked about all of the different types of engineering. That's when I found that electrical fit me most. I have never been heavy on computers and I realized electrical is very computer base but there are also two sides to it, computer electrical engineering or electrical engineering. So, I chose electrical engineering because it is less tech-focused.
Q: Do you participate in activities in school? Clubs?
A: Yes, I participate in club golf, I also do Habitat for Humanity that's where we go to a job site and we build a house, a deck, a bathroom for a family in need.
Q: Do you have any hobbies?
A: I am a welder and metal fabricator, I actually run my own business.
Tell me about your business.
A: It is on Etsy, I make metal signs. I run it through my cousin now since I'm at college and I am unable to physically make the signs at this time. So basically, over break, I made a giant inventory. He sells them while I am at college. I handle all of the finances and customer service. He takes my work and ships them to the buyers.
Q: What golf club do you caddie for?
A: Riverton Country Club.
Q: How long have you been caddying?
A: Two and a half years, I will be coming up on three years in May.
Q: How did you start caddying?
A: I started playing golf at the end of my freshman year. At the time I was doing things for my business and mowing lawns but I also wanted another kind of job and I love being on the golf course. I actually looked into being a cart attendant but then I came across my friend who is a caddy who caddies at a different country club so I started looking for a caddying job and I came across Riverton. I emailed the caddie manager, explained myself, and he told me to come on out and I loved it!
Q: What is your favorite thing about caddying?
A: My favorite thing is to just talk to people.  I am very social, I am very outgoing, and I love talking, so being there and being able to talk serious sport talk, or talk about anything is my favorite part. And meeting people. My network is huge now, my contact list is massive.
Q: How did you hear about J. Wood Platt?
A: My caddie manager asked me about it, I had no idea what it was. He asked me if I was applying for the scholarship. So, I went online, I looked it up, and I said it couldn't hurt to apply. When I applied I was accepted, I saw what it was and it is awesome.
Q: What are your long-term goals? Think 5 to 10 years
A:  In 5-10 years I hope to see myself in a job and in a stable financial situation. My goal is to be successful in the sense of landing a job but also enjoying my job.
Q: What is something that happened to you while caddying that you will never forget?
A: while caddying last summer, I had the chance to meet Mike Quick, the former Eagle, and current color commentator, for the Eagles. He was very cool and that round is something I will never forget.
Q: What advice would you give your younger self as a caddie or a new caddie just starting?
A:  Caddying is so much more than just a job and money. Caddying is networking and building a relationship in 4 hours. Speak up and talk to the person you are caddying for because many people enjoy having a deeper conversation on the golf course. You never know when a person you caddied for might come in handy one day.
Q: How has J. Wood Platt changed your life?
A: J. Wood Platt has given me the opportunity to attend and experience college, which otherwise would have been a struggle. J. Wood Platt has opened up so many doors for me, especially through the Empower program, allowing me to meet so many alumni and donors.
J. Wood Platt Caddie Scholarship Trust
The J. Wood Platt Caddie Scholarship Trust was created in 1958 and is the charitable arm of GAP (Golf Association of Philadelphia). The J. Wood Platt Caddie Scholarship Trust's mission is to financially aid and empower qualified caddies and those working in golf operations in the pursuit of higher education. Along with aiding caddies financially, J. Wood Platt's EMPOWER program strengthens scholarship investment dollars by providing caddies with exceptional benefits and leadership training through access to the wide network of J. Wood Platt donors and alumni. To date, more than 3,700 young men and women have received $25 million in aid from the Trust.