Q&A with this month's #PlattProfile, Darius Grosch
Grosh speaks about his networking experience on the golf course.
(This interview has been edited for clarity and length.)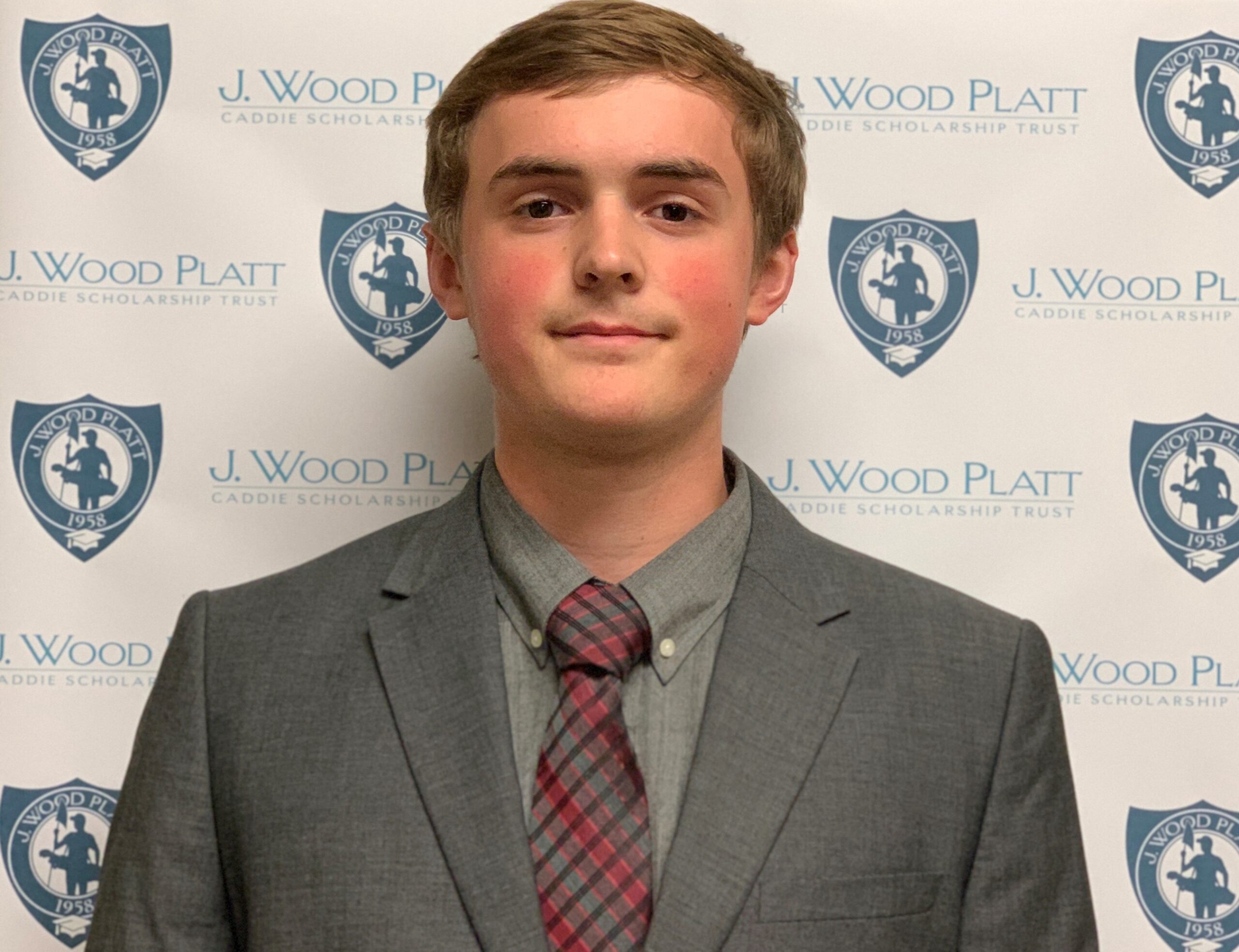 Q: How old are you?
A: I am 22.
Q: What school are you currently attending?
A: Drexel University.
Q: When do you graduate?
A: I graduate in June 2023.
Q: What is your major?
A: Computer science and a minor in finance.
Q: How did you decide on that major and minor?
A: For computer science, I took all the classes that my high school had to offer and I really liked them. There was an engineering aspect to it that I liked and I really liked writing codes. So, I decided I wanted to do it as my career. The finance minor is because everyone always says you have to understand how money works so it was between accounting and finance. I picked finance so that I can understand how the markets work. It's a nice background to have.
Q: Do you participate in activities in school? Clubs?
A: Yes, I am part of the disc golf club. It's like golf but with a Frisbee. I used to play ultimate frisbee a lot but I had an injury.
Q: Do you have any hobbies?
A: Yes, one of them is my personal project coding-wise, creating my own software. I love going to the driving range, golf, and disc golf, I like camping a lot, and I go with my brother all the time. Really anything outdoors, hammocking which is like setting up a hammock and reading. I also enjoy hanging out with friends.
Q: What golf club do you caddie for?
A: Green Valley Country Club.
Q: How long have you been caddying?
A: After my sophomore year in high school, 6 to 7 years.
Q: How did you start caddying?
A: I was looking to caddy at Philadelphia Cricket Club, I did a couple of shadow loops. I didn't know how caddying worked in the beginning, I didn't know I just had to show up, I thought I would get called. A friend then told me that Green Valley needed bag room employees so I started working there. I then asked the caddie manager if I could start caddying so he started to send me out on loops. Whenever I was working and they needed someone to caddie for them during the day or late in the evening, I would go and I still am going on the weekends.
Q: What is your favorite thing about caddying?
A: My favorite thing is talking to the different members of the country club and learning what they do and their profession. I sometimes ask for their advice. It's great when you have a conversation and it relates to you. This happened a couple of weeks ago, I am looking for a job after graduation, and this member who is the VP of a software company told me to give him my resume so we exchanged contact information and we are in talks right now. My other favorite part is going out on the course and just watching the members play.
Q: How did you hear about J. Wood Platt?
A: They had signs inside the bag room at Green Valley Country Club. So after I saw them, I talked to the caddie manager and the head golf pro and they gave me more info.
Q: What are your long-term goals? Think 5 to 10 years
A: My long-term goal is to work as a software engineer for a defense contractor. I want to be able to build my skills over the next couple of years so I can become a technical lead on a project. It has also been my dream to develop my own application and in my free time, I hope to be able to develop an app that people find useful in their everyday life.
Q: What is something that happened to you while caddying that you will never forget?
A: I will always remember the times when I was given the opportunity to network with a golfer that I was caddying for. When I first started caddying it was intimidating to ask golfers about their line of work and get their contact information, If I was interested in the work they did. However, as I spent more time on the golf course, networking with golfers has become easier and I have been able to take that skill off the golf course in my everyday life.
Q: What advice would you give your younger self as a caddie or a new caddie just starting?
A: Don't worry too much. Focus on being one step ahead of the player and making sure they have everything they need to have a good round. If you mess up by losing a ball or forgetting to hand someone their putter, don't worry about it. Just focus on what you have to do next.
Q: How has J. Wood Platt changed your life?
A: The J. Wood Platt has helped me attend Drexel University without having as much of a financial burden in the future. The J. Wood Platt has also hosted events such as the Scholar Leadership Summit where I had the opportunity to learn about the career paths of previous scholars and Kevin Negandhi.
J. Wood Platt Caddie Scholarship Trust
The J. Wood Platt Caddie Scholarship Trust was created in 1958 and is the charitable arm of GAP (Golf Association of Philadelphia). The J. Wood Platt Caddie Scholarship Trust's mission is to financially aid and empower qualified caddies and those working in golf operations in the pursuit of higher education. Along with aiding caddies financially, J. Wood Platt's EMPOWER program strengthens scholarship investment dollars by providing caddies with exceptional benefits and leadership training through access to the wide network of J. Wood Platt donors and alumni. To date, more than 3,700 young men and women have received $25 million in aid from the Trust.