Lindsay Myers joined the GAP staff in February as the Director of Development for the J. Wood Platt Caddie Scholarship Trust.
In this newly created position, Myers, 49, of Coatesville, Pa., will focus on growing financial support and strengthening donor engagement for the Trust, which has provided more than $22 million in scholarships to deserving caddies since its inception in 1958.
Myers has more than 25 years' experience in nonprofit development and marketing, and arrives from the Coatesville Youth Initiative, which provides high school youth with intensive leadership development training.
"This background has reinforced the idea that youth benefit exponentially from interaction with adults in which communication skills are strengthened and determination and hard work are rewarded," Myers said. "The caddie experience checks all of those boxes, and I'm incredibly honored and excited to be in a position to help steward such an important initiative."
Added Tina Gregor, Platt Chairwoman, "The Trust is thrilled to have Lindsay join our team. Her genuine connection to our mission was evident immediately. We welcome her experience and knowledge and trust that her efforts will serve our Platt Scholars achieve their potential."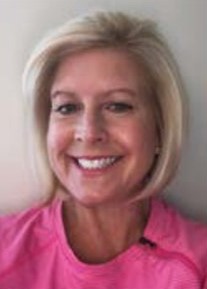 In her spare time, Myers can be found at her home course, Coatesville Country Club, where she served as the Junior golf chair for many years. Her son, D.J., is a junior at Temple University and her daughter, Hannah, will be a freshman at St. John's University this fall. Her husband Don (a 15-year caddie at Oakland Hills Country Club in Michigan) is an attorney in Philadelphia and their three dogs can often be heard barking from the second hole at Coatesville when an errant ball finds its way into their yard.