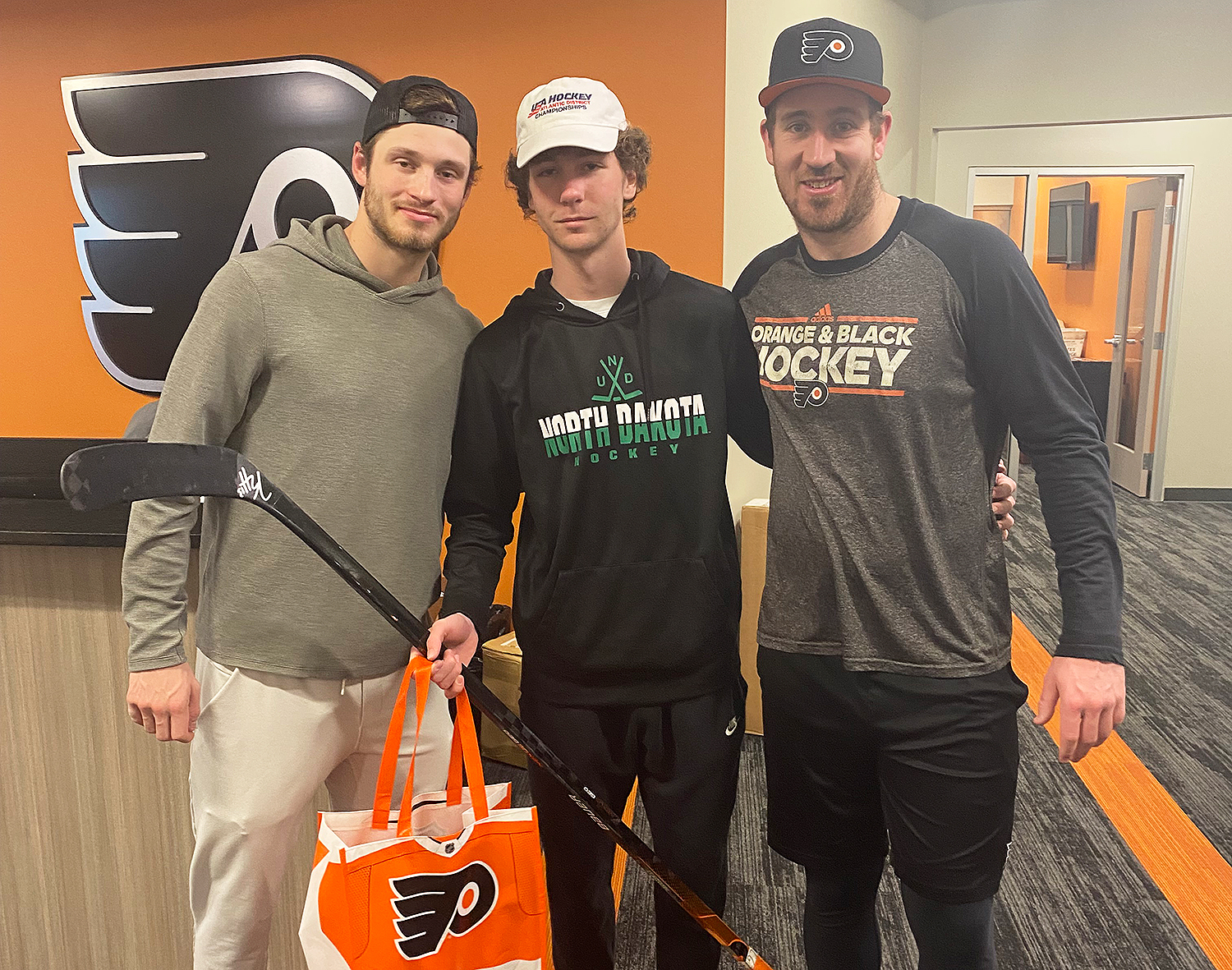 By Jordan Hall
But the sophomore at Franklin Towne Charter High School impressively kept his game face on as the day teed off.
"It's part of the job," the 16-year-old said Saturday, "so I want to act professional when I'm out there.
"It was cool. They introduced themselves and we got going, started playing some golf.
"I was trying to let them play and have fun, they're buddies."
Hayes, Farabee and the Flyers expressed their appreciation for Whitfield's job well done by surprising him after practice Saturday at Flyers Training Center. Hayes and Farabee met Whitfield upstairs at the facility and brought him some special gifts, including tickets to Sunday's rivalry game against the Penguins.
"To be able to be in that position to either help or give back to fans and young players, it's very important because we were all in that position at one point or another in our hockey lives," Hayes said. "When we found out that he was a member of Snider Hockey, me and the boys wanted to make sure he got out to practice to see him and invite him to a game."
Hayes gave Whitfield an autographed stick and Farabee signed a Flyers hat.
"It was pretty cool," Whitfield said. "Something I didn't expect."
The Flyers are closely tied to Snider Hockey. The mission of the program is to use the sport of hockey to educate and empower under-resourced youth of Philadelphia to prosper in the game of life.
Read the article on NBC's website here: https://www.nbcsports.com/philadelphia/flyers/flyers-give-snider-hockey-high-schooler-special-surprise-job-well-done